Chairman's Message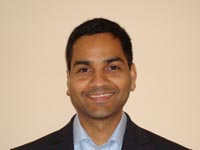 We believe that we can offer an outstanding environment in which to learn, think, develop skills and enjoy your self. We are constantly developing and adapting our teaching programmes, aiming to keep them relevant to rapidly changing hospitality industry, and abreast of the most recent academic thinking.

This is only possible because of unique blend of supporting management and efficient staff. This talented group includes leading professionals of industry. They work alongside our teachers and researchers who have had outstanding career in hospitality.

Hospitality is rapidly expanding industry worldwide. It is expected to remain a leading contributor to the world economy playing a significant role in helping nations to create new business, earn foreign exchange and create employment. It is not only growing at an extraordinary rate, but it is also changing.

Choosing the right career can be a daunting task. I am sure, you must be facing a dilemma of whether you should take up a job after your studies or obtain professional training/education. Good training/education today holds key to your future success. To prepare for your career, however, you will need enthusiasm and dedication.

We are thankful to the students, their parents and industry in having faith in us and I convey my best wishes to all of them. On behalf of the faculty and management, I look forward to welcoming you.

Dr. Sanjay Gautam
Ph.D. (Management)
MBA (Ireland)
13/14, Aungier Street
Dublin 2, Ireland.